2019 Out For Undergrad Marketing platinum Sponsor
who we are
Creative Artists Agency (CAA), is the world's leading full service entertainment, media, and sports agency. We represent many of the most successful professionals working in television, film, music, theatre, video games, sports, and digital content. We also provide a range of strategic and marketing consulting services to corporate clients.

what we're looking for at the conference
1) Intern and Mailroom Clerk 2) Internships and full-time opportunities
Internship: The internship is an educational, hands-on and project-based experience. Interns will have the opportunity to network with agents and industry executives.
Mailroom Clerk: Candidates in the Mailroom gain first-hand industry experience while serving as the operational hub of the agency, all while receiving hands-on professional development and an education in Entertainment, Media, and Sports. This team is the future of CAA and is an important part of the CAA culture and structure. The program is designed to prepare teammates for success within the agency as well as to build a foundation for a long term career in the industry.
Meet Our O4U Marketing Team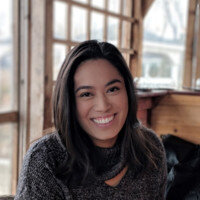 Human Resources Executive