Become an O4U Sponsor
Join the 130+ global employers already recruiting and inspiring the top LGBTQ+ students in the US each year.
"As recruiters, it's hard for us to find avenues for great talent that are effective, unique, and philanthropic. O4U is all three."

— O4U Tech recruiter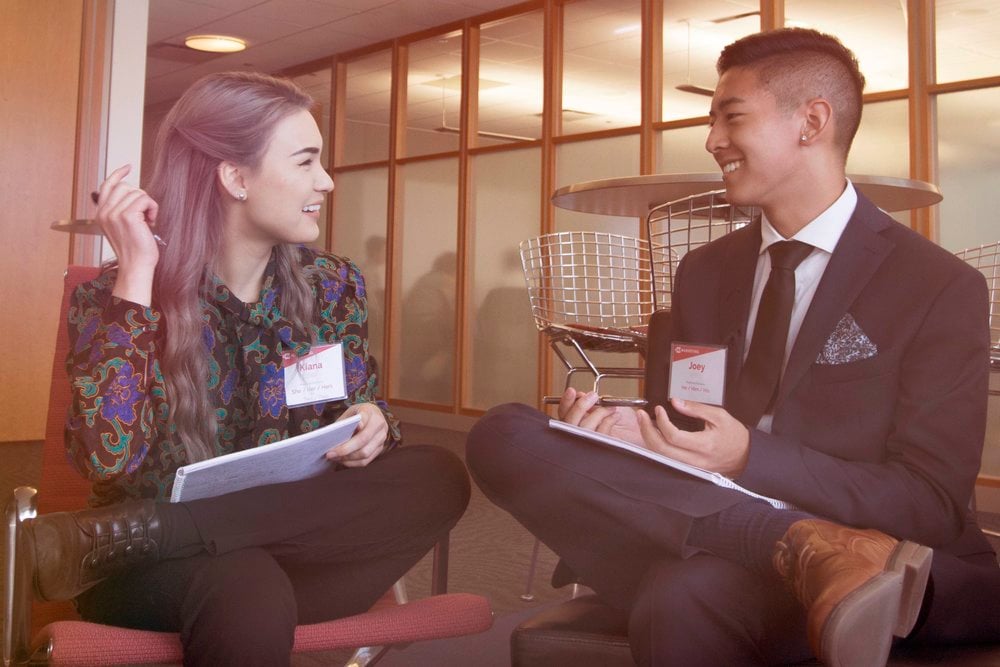 Proven recruiting ROI.
We offer sponsoring employers access to hundreds of extraordinary students with strong records of achievement, highly diverse backgrounds, and a declared interest in pursuing careers in your industry. We provide searchable student resumes, and we custom-tailor opportunities to meet and recruit top candidates at our events. O4U conferences are the best place to source, meet, impress, and hire for summer internships and full-time positions.
Showcase careers at your firm.
O4U conferences offer the best opportunity to tell high-achieving LGBTQ+ students what it's like to work at your company. Showcase the world-changing work that takes place inside your firm each day. Share facts and anecdotes to illustrate the inclusive environment your firm has cultivated. You'll showcase your firm's commitment to LGBTQ+ equality before the audience that values it most.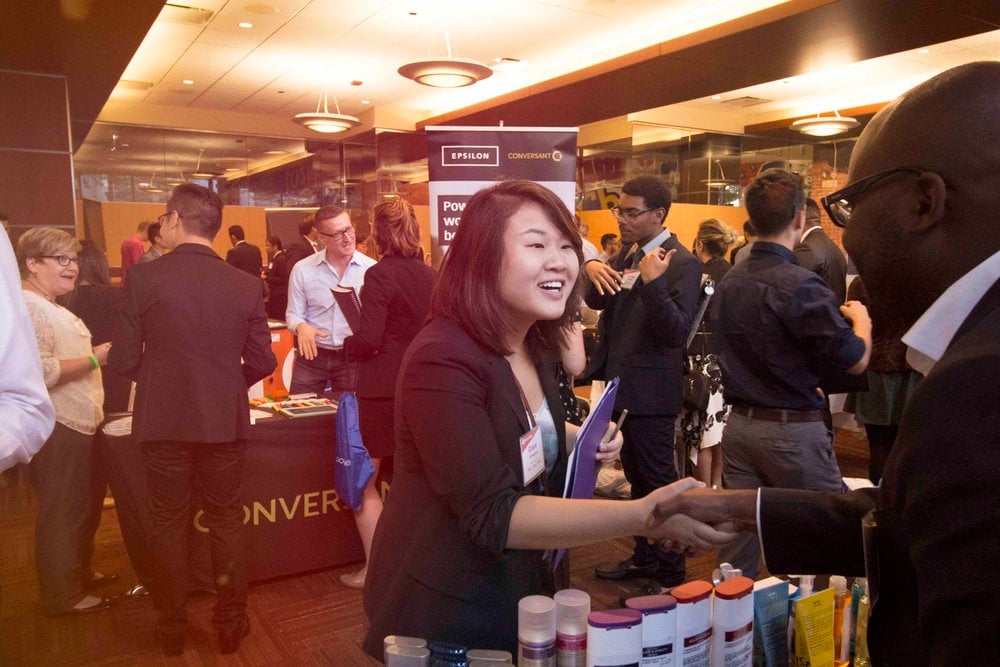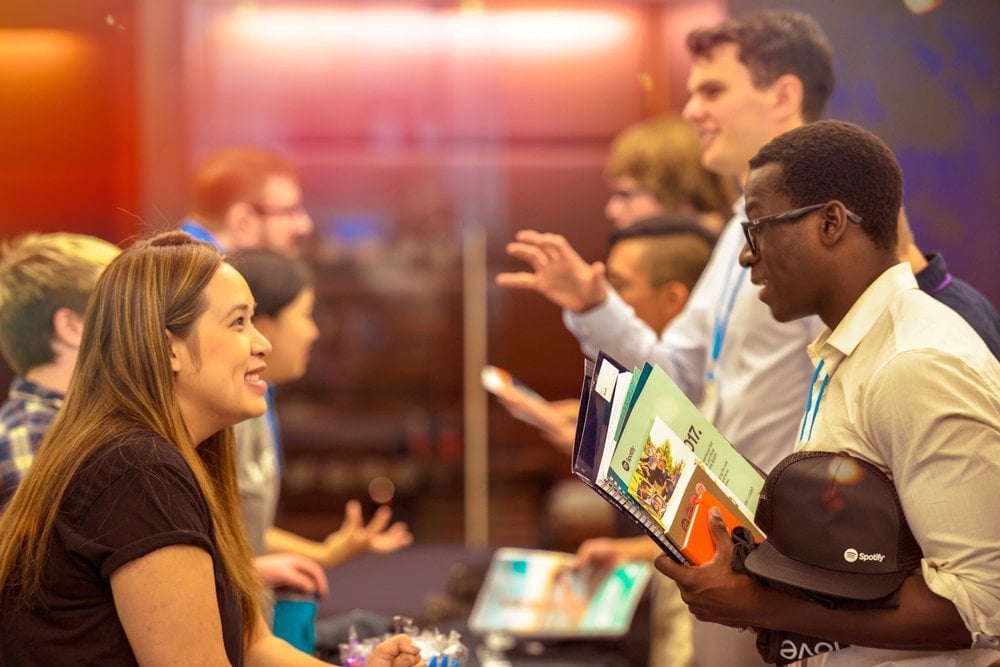 Be a mentor.
Support the lives and passions of ambitious young LGBTQ+ people. Tell our students about the career and life choices you've made and the lessons you've learned along the way. Help prepare incoming LGBTQ+ employees to start their careers off on the right foot – as their full and authentic selves.
Build your own LGBTQ+ network.
Connect with other LGBTQ+ professionals from large and small firms in your industry. At all levels of seniority, the professional attendees often regard our conferences as a chance to make friends, learn from common experiences, and reconnect with peers across the industry.